Vanderlelys Automotive Powertrain and Speed Parts LLC has been deemed an essential business as per Pennsylvania Governor Tom Wolf's statement released on 19 MARCH 2020. Due to this, our business will remain open and operating under normal hours of operation. As of now our lobby is closed and customers are being asked to use the key drop box when dropping off their vehicles. Additionally, we are offering FREE pick up and drop off services so you never need to leave your home. We will pick up your vehicle, perform services, take a payment over the phone and deliver your vehicle back to your home free of charge. All vehicles are sanitized by our technicians before and after any work has been performed. This ensures the safety of our customers and employees. We greatly appreciate all of those community members who continue to support us during these difficult times.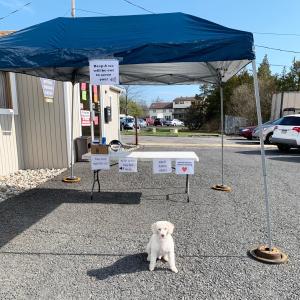 As many of you know, our owner Scott has suffered from severe cardiac arrest while on a run with friends in 2016 and it was our local responders who brought him back to life, something we are forever grateful for. In an effort to show our appreciation now and forever, for all those who put others' lives before their own we would like to give away a free oil change to our local active first responders, military members, and health care workers. Long hours, stressful days and heavy-hearted work are what many of your daily lives look like. Please let us lend a helping hand and give back by changing your oil for FREE. We have partnered together with Eastern Auto Parts Warehouse, WIX, and Valvoline and they have also agreed to donate your oil and filter for free. This will be one less thing you will need to be stressed about during these difficult times. It is our hope that in doing this we make a difference in your life and build a long lasting friendship with members of our community.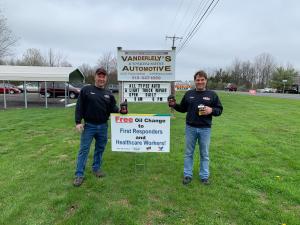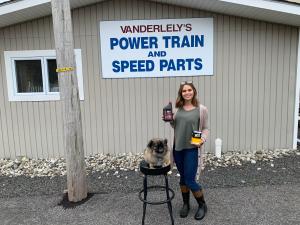 Due to COVID 19 we know many high risk and elderly community members have been confined to their homes, some not even feeling safe enough to go to the grocery stores. Additionally, it forced business closures that have left many families scared and wondering how they are going to afford to survive. We are grateful to have been deemed essential and feel a call to share our blessing by giving back. If you or anyone you know who lives within the Palisades Community is struggling to afford or obtain groceries please reach out to us. For the past month we have been making deliveries twice a week and delivering food to the doorsteps of those in need with the help of our customers donating food. We understand that to keep a healthy immune system requires nutritious foods such as fresh fruits and vegetables and want to give you more than just nonperishable canned goods, so please let us know exactly what your family needs and we will do our BEST to make it happen. Call Rachel at 267-885-8262 or our shop number 610-847-1090. Additionally you may reach out over email at serviceadvisor@vandyauto.com. We are proud members of the Palisades Community and feel blessed to live in a community with so much LOVE AND SUPPORT.