CLASSICS
Stunning 1940s Ford Coupe that was serviced at our shop. Originally was equipped with a V-8 flathead but had since been upgraded to a more efficient small block engine. Beautiful car!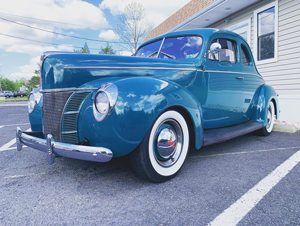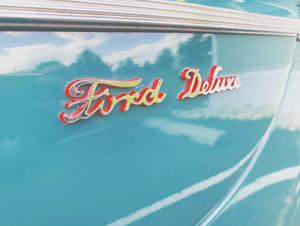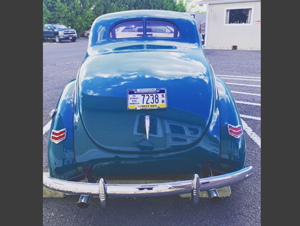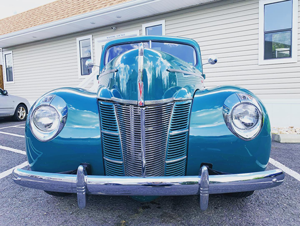 ---
Pristine White 63' Chevy Impala
Kevin worked on the carburetor, exhaust, changed gaskets and did some engine performance work.
What a bad mambajamba!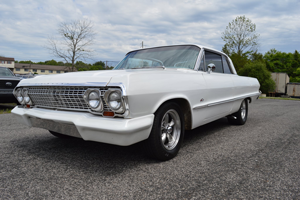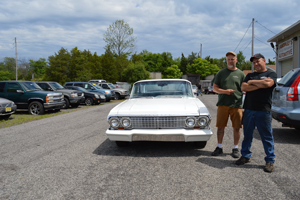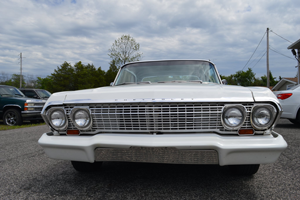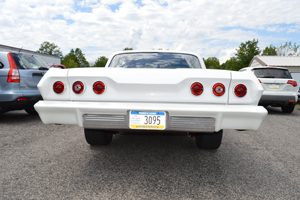 ---
Beautiful 1970 Chevy El Camino, we had the pleasure of working on over the years. This car truly has nothing but the best in every way possible. Featuring Dart Little M 406, Callies Crank, H Beam Rods, AFR Heads, Custom Ground Roller Cam. 1671 Supercharger with Dual Nickerson Double Pumper Carburetors. Custom Turbo TH 400 transmission, with a Custom Coan Torrque converter. And so much more...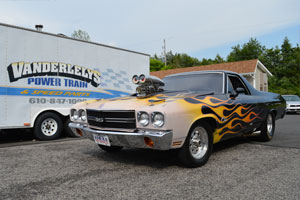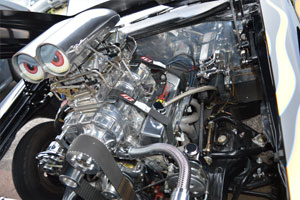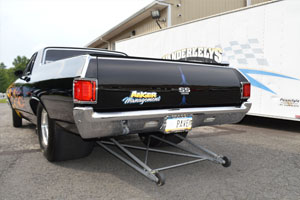 REARS
Our specialty is differentials, and we've had the pleasure of working on countless rears! The differential transfers the engine power to the wheels. One important function of the differential is to pass on power to the wheels while allowing them to rotate at different speeds - thus the name differential. When turning, the outer wheels travel a larger distance than the inner wheels do (also the front wheels travel a longer distance than the rear wheels). This means that all four wheels travel at different speeds during a turn and this is where the differential comes in to help. We offer a wide range of specialty differential services, including rebuilding, regearing, and servicing differentials, as well as installing limited slip differentials. From lifted trucks to classic cars (both street and strip), to your daily driver, we are your differential specialists!
Narrowing Differentials:
Do you have a differential that you'd like to use, but it's too wide for your vehicle? We can help! We will cut the housing down, narrow it, and have axles made so that it will fit your car.
Complete Rebuilds:
We offer complete differential rebuilds, where we will completely disassemble the differential, clean it out, and rebuild the differential from A to Z.
Installing Limited Slip Differentials:
A mechanical limited slip differential works by shifting a portion of the torque to the wheel with the most traction while limiting the slip on the wheel with the least. It reduces the amount of individual wheel spin and provides advantages in situations with loss of traction or terrain changes. We install a variety of limited slip differentials, however a popular choice among our customers is the Eaton "Detroit TrueTrac".
Pinion Seal Leaks:
Do you think that you may have a pinion seal leak? We'll first diagnose it to confirm the issue. If a pinion seal leak is present, we'll repair it by installing a new seal and setting up a solid pinion shim.
Re-gearing Differentials:
We will consult you regarding the best gear ratio for your vehicle and your needs and install a different gear ratio in your differential.
Differential Services:
We will remove the rear cover, clean the differential, re-seal it and perform a differential fluid exchange.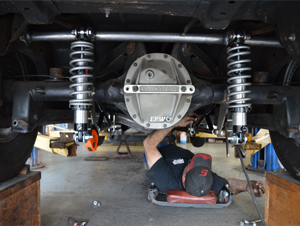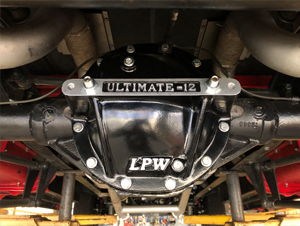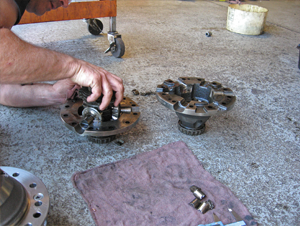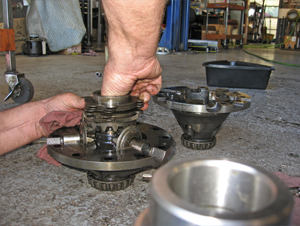 ---
We install a variety of limited slip differentials; however our customers often choose the Eaton "Detroit TrueTrac", pictured in the top two photos.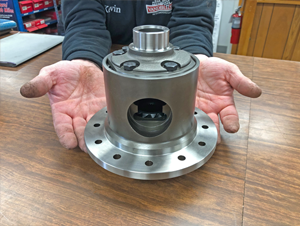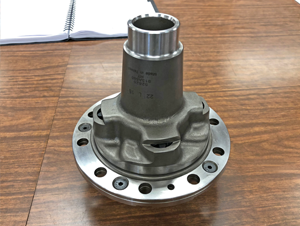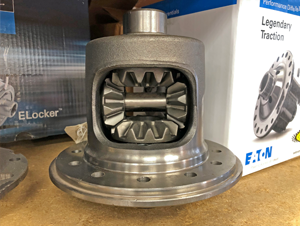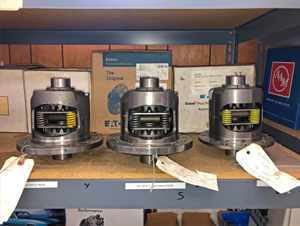 SPECIALTIES